February is leaving us, which I am glad. It has been a snowy month for us and we haven't had much snow all winter and I am ready to be done.
Short and sweet week recap...
I took off work last Friday because the girls didn't have school. With some snow that fell the night before I opted not to drive to run, so I ran 17 miles on the treadmill. Yep, 17 miles on the treadmill. I was a huge build up for my mental stamina. I figure after that, I can run long runs outside like a champ. I broke it down in time blocks, played some kick-ass music and got it done.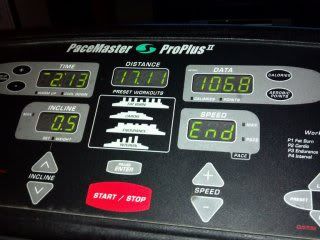 We also went to the mall where we scored this cute had for Zori for $2.
We had Zori's birthday party on Saturday. Just family, fun and simple.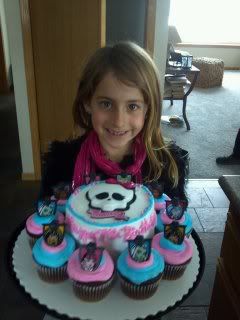 Hamming it up for the camera...
Sunday morning I met Jamie aka Running Diva Mom

and her BF for a run at the Pettit. We cranked out 13.1 miles. We talked for the first half and then listened to our music the second. We had a delicious lunch at Saz's after, then went to my place to sample Jason's brews. Bill and his wife came over as well, it was a lot of fun!
Yesterday suprised me with a snow day!!! I worked on my National Boards for a while, not getting as much done as I wish I would have. Knocked out my run, and baked treats for Zori to take to school today.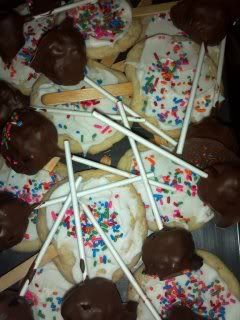 I love to cook, NOT to bake, so this was waaaay to time consuming for me, but she loved them so it was worth it! And of course we went for custard at Ferch's tonight for her REAL b-day!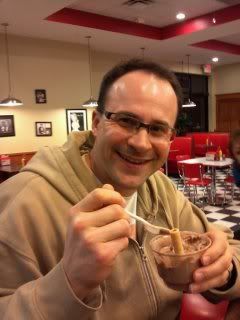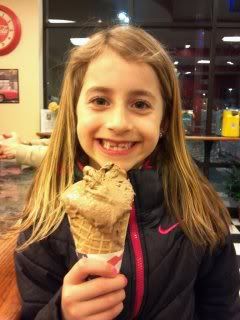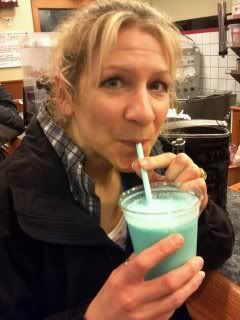 February Miles: 152