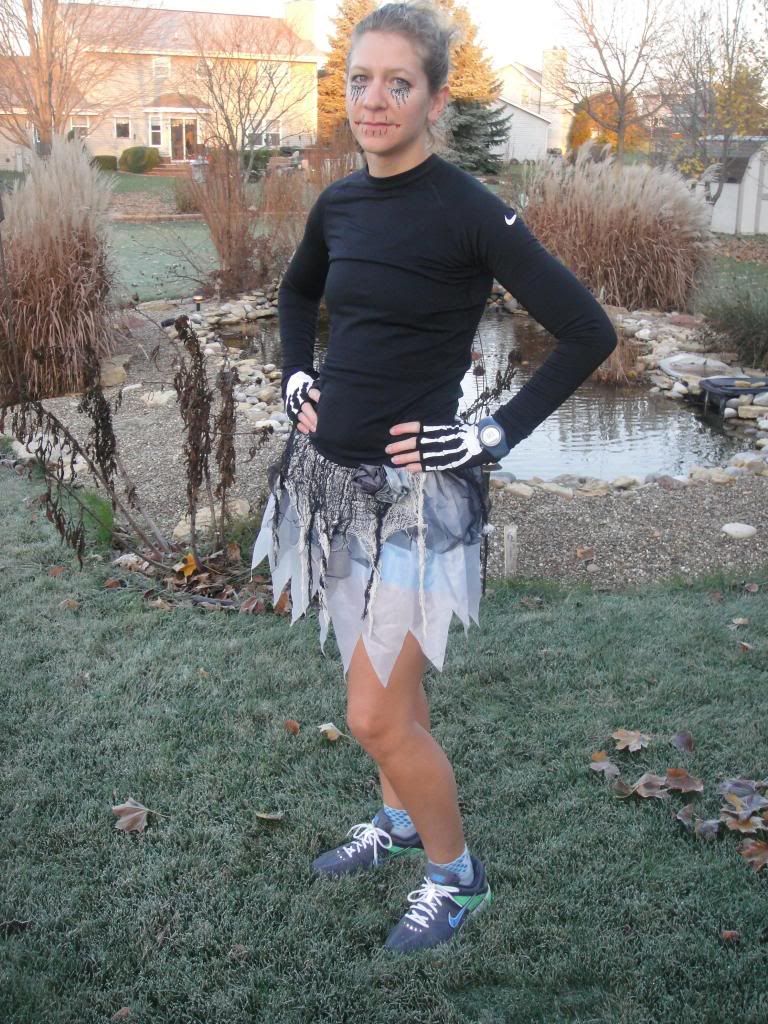 Pre Race Pose
The Lakefront

Discovery

Run

was last Saturday. I like this race for a number of reasons
#2 it is a uniquie distance that I don't often race (15K)
#3 the course is nice, running along Lake Michigan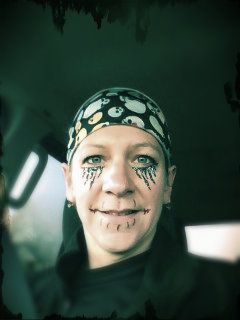 Pre Race Face
This was my first time donning a costume of any sort (other than panties), that was kind of exciting. My husband dropped at packet pickup, where I quickly ran into Val the awesome founder of The Sole Sisters Club

. She plans a variety of fun activities for women and I hope to get more involved with this club.
We hung out together before the race, and hit the start together. We ran for a few miles together before we went our separate way.
Copyright Bill Flaws Running in the USA (Grim added to get me up the hill)
I felt good until about mile six, when I got a cramp. Nothing major, but just slowed me down a bit. Like I said I like this course, so it was fun to take it in. The weather was pretty much perfect, so I was loving that, too. The last mile was right into the wind coming off the island. However, the finish came before I knew it. Not my fastest time in this race, but I enjoyed it and had a good time.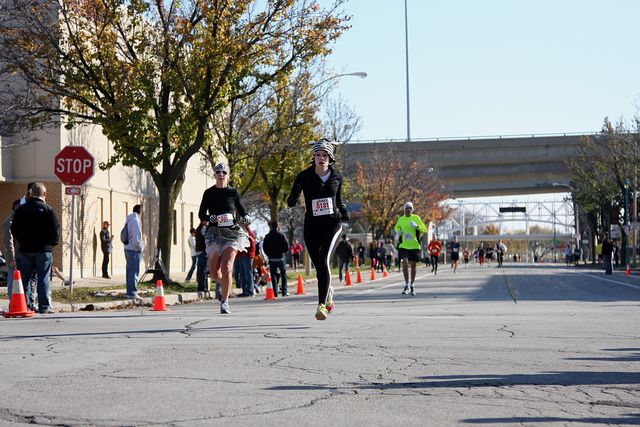 Copyright Bill Flaws Running in the USA
I went to the post party to meet my husband. We were headed out of town right after, so I shared my hard earned beer with him. Our cup at the finish was our beer ticket, I knew someone who had left his in his car, so I was happy to hand it off to him before heading off to our next adventure.
Post Race Beer