Don't get me wrong, I love my job. I love reading and immersing students in great books. Children's publishing is amazing, and the books available are fantastic. That being said, I do dread going back to work in the fact that I love being home in the summer with my two daughters. However, I don't think I could truly appreciate the one without the other.
After fighting a nasty cold last week, my mileage was slim, I felt I NEEDED a long run mentally more than anything. Thank God for great running partners that are able to pull you through and be there. Saturday Bill and I ran 16 1/2 miles together. Logistically he had mapped it all out, so all I had to do was run. It really went well, despite coming off my cold, my coughs stayed at bay, just a little more spit than usual :)
Post run
I wore
a new tank from ViewSPORT and found it to be super comfortable. I was excited to see the "Sweat activated technology" in action, and was not disappointed. I recommend checking them out, fun sayings, lightweight, and comfortable!
"Run with Heart" sweat activated!!
We had a wedding that Jason was standing up in, so I knew I was in for a long day with my legs. Jason still had to get his run in, so the girls and I biked out to meet him. That was probably the smartest things I could have done, loosened me back up and I was ready to put on some heels.
Beautiful people, beautiful wedding...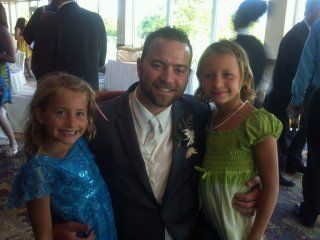 The girls with the groom
and the bride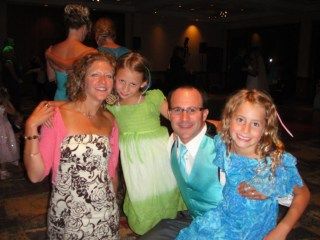 We clean up pretty good!
Since I have been feeling better this week, I'm trying to get some more miles in under my belt. The girls have been biking with me which is so cool.
Yesterday we headed down to Lake Michigan for one last hurrah...oh summer how I love you!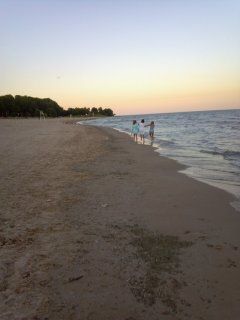 The girls walking the beach
They were sure this was a seal, until we walked them out.
Summer love!
ME!