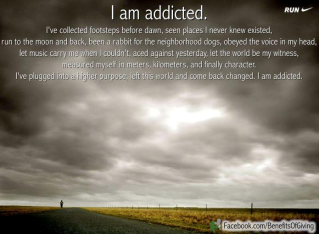 Well some things have been consistent this
summer...
The weather and my running.
It's been HOT and DRY. Perfect weather for a teacher during the summer, yay me!
No-so-perfect for a runner like me. Suck it up Sally!
After the Firecracker Four ended my #RWrunstreak was "officially" over.
But like an addict, I wasn't done with my fix.
Sooooo, I thought why not try to keep it up until I go back to school!?!
I've done some running outside, some on the treadmill...
Front camera has no flash...


2nd try ummm...need some practice at self pics
And some running outside. Yesterday with the temps being about 10 degrees cooler than the day before, I thought 5 outside would be great. Except that 86 degrees at 3:00 in the afternoon, after eating a delicious Indian taco for lunch, was not a great combination. You'd think more running would make me smarter, right? Not so much.
I love the accountabiltiy of having to do it. I really haven't missed my days off/rest days. Today after a month of no rain, there were puddles on my easy 2 mile run, I almost wanted to jump in them.
Streak Day #54 in the books. I'm getting my fix, and loving it.
Have you streaked before? How long? Would you do it again?!